Gold Cup 2023 Entries are now OPEN!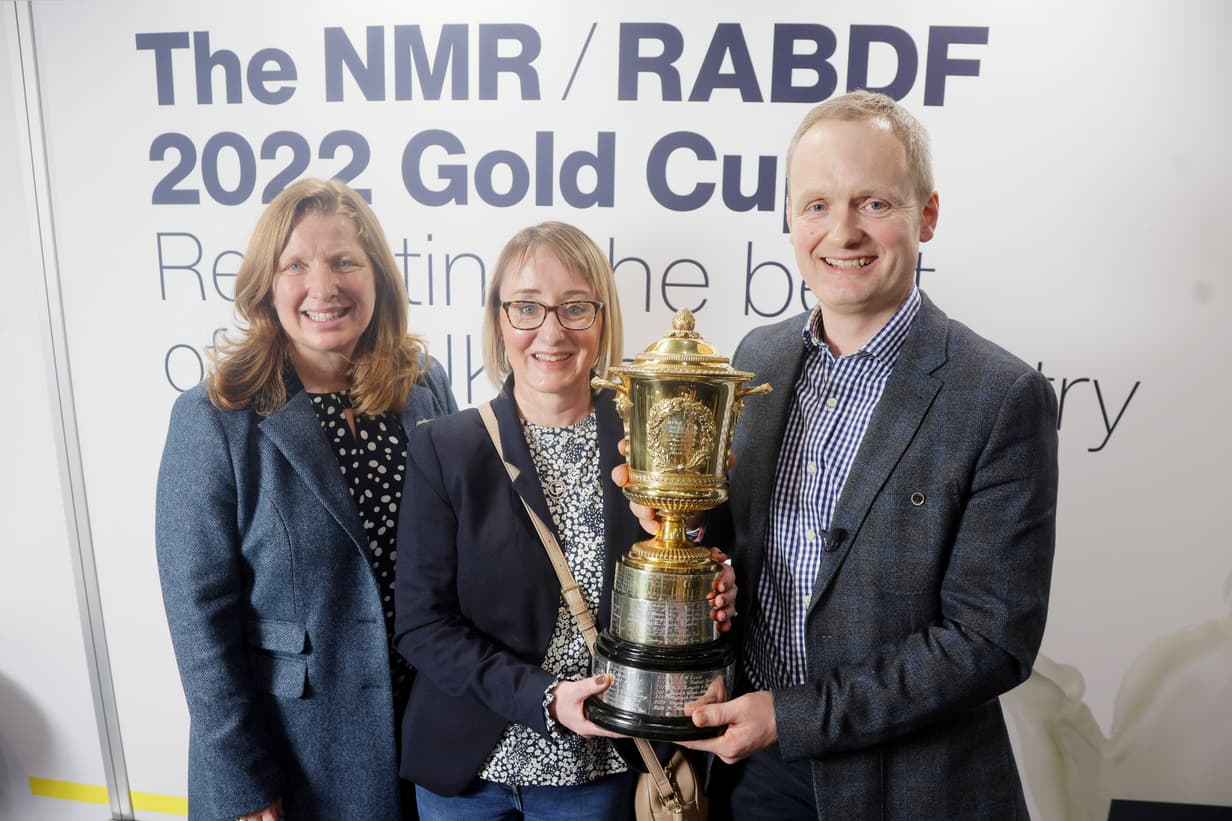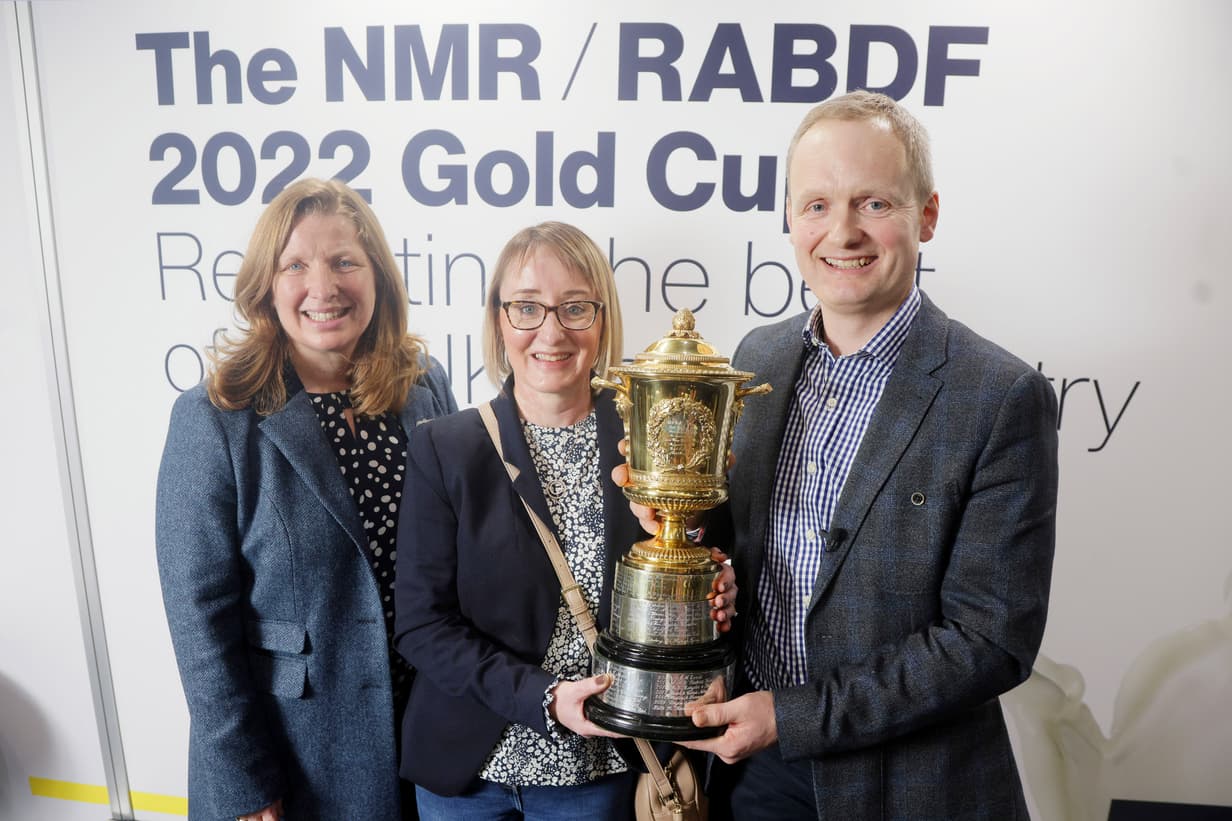 The search is on for the Best Dairy Farming Business as 2023 Gold Cup Entries Open
The search is on for the best dairy farming business in the UK as applications open for the prestigious 2023 NMR/ RABDF Gold Cup competition.
The Gold Cup competition, sponsored by NMR, is the UK's top national dairy award that recognises dairy businesses for all-around excellence. It was first launched in 1920 and has been won by some of the country's most influential dairy farmers.
This year the competition organiser, the RABDF, has made it easier to enter by streamlining the application form and automating data collection for milk recording herds milk.

That means all herd recording applicants need to do is tell us a bit about their business, and the rest is done automatically. The competition is also open to non-recording herds, with data provided manually.
What are the judges looking for?
The competition is open to entrants who can demonstrate the following:
Strong herd performance, including high herd health, welfare and fertility
A profitable business
Good staff management
Environmental management
Building a sustainable dairy business fit for the future
So, whether you are a crossbred grass-based herd, an indoor high input high output herd, a pedigree herd or a spring block calving herd, this competition is open to all.
How to enter
Entry forms can be downloaded at rabdf.co.uk/gold-cup-comp and, once completed, sent to romany.marshhall@rabdf.co.uk.
Industry representatives, such as vets, nutritionists, accountants, foot trimmers etc, can also nominate farms they think are worthy of the Gold Cup title by filling in a nomination form at rabdf.co.uk/gold-cup-comp
The competition is open until Friday 11 August 2023, when the entries will be judged by RABDF's Chairman Di Wastenage, Vice Chair Robert Craig and the 2020 Gold Cup winner John Torrance from Essex. A shortlist of entries will be judged on farm later this year.
The winner will be announced at Dairy-Tech 2024 on 7 February at Stoneleigh Park, Warwickshire.
Commenting on the award, Mrs Wastenage said: "The Gold Cup is the most prestigious award in the dairy industry. This award isn't about being big or having the best-bred pedigree herd; it's about the whole farm business.
"We want dairy farming businesses that are looking to the future, are doing everything they can to maximise the profitability of their farm, whilst also considering aspects such as the environment, good staff management, and their impact in the broader industry.
"If you think that's you, then we encourage you to get involved and share the delight of this wonderful industry award."
What winning means
Dairy farmer Robert Sloan from Ayrshire said he didn't expect to win. "I'm just a family farm with three robots, I certainly never put myself in the same category as some of the previous winners, but we had a go.
"It's been a great experience to win, and to be associated with the Gold Cup was our biggest driver for entering.
"The Open Day we hosted was the pinnacle of winning - being able to showcase what we are doing."
Mr Sloan said winning also helped when it came to recruiting staff. "Winning the award has generated something different to the offering. It makes us stand out as a business and looks good from the outside when recruiting," he added.
More details about the award and how to enter can be found at https://www.rabdf.co.uk/gold-cup-comp
RABDF will soon have tickets available for the Gold Cup Open Day. Keep checking their events page Gold Cup Open Day — The Royal Association of British Dairy Farmers (RABDF) so you don't miss out.
[Thank you to Sarah Alderton of Farmgate Media for this article]