The NMR Herd Management Diary 2024 is out now!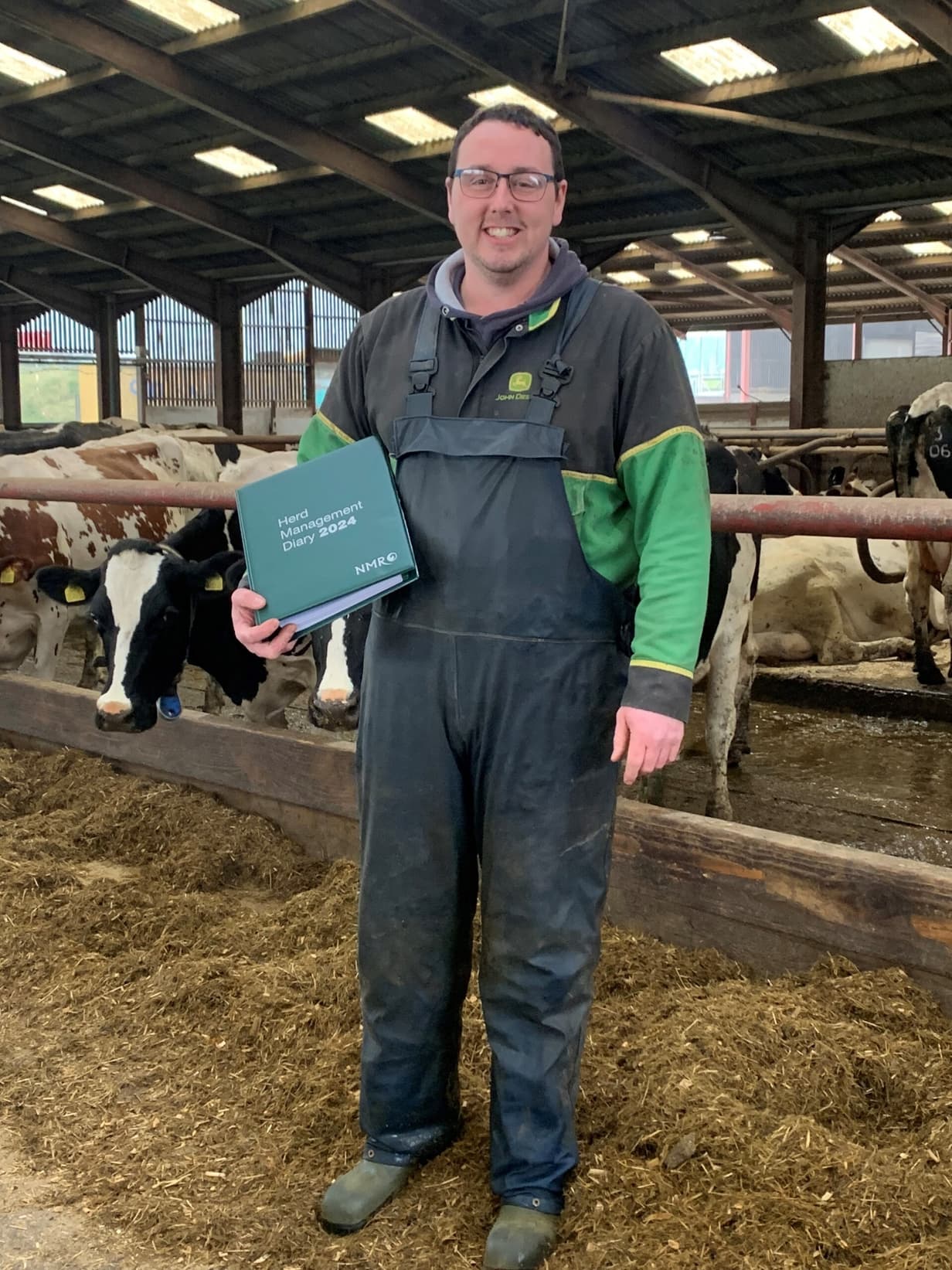 Chris Saville, Herdsman at Church Farm Enterprises (owned by Mark Houseman) says: "Everyone on the farm uses it, it is the 'Farm Bible', everyone knows where the information is."
This invaluable tool enables dairy farmers and their team to record essential on farm events such as Herd Health Plans, medical treatments, medical stocks, records and withdrawal periods; bulling, service dates, semen stocks and calvings; parasticide applications, infectious disease control; mastitis and lameness records; farm waste management, water safety, pest control, equipment tests and safety checks; feed delivery, nutrition information; cattle movement, fallen stock; useful and important numbers - you name it, if it happens in a dairy herd, it belongs in the Herd Management Diary.

Mr Saville added: "We have a farm policy that everyone records all events etc in the diary, if it is not in the diary, it doesn't need doing. It's very easy and straightforward to use, and, although we have UNIFORM on farm we use the NMR Herd Management Diary all the time. Making sure we record everything in there has been very useful for not only the farm staff, but vets and hoof trimmers too - and of course it's a huge help with Farm Assurance."
Each diary costs £35 + VAT which includes delivery direct to your farm

There are so many ways to get your hands on the NMR Herd Management Diary - You can click here to complete the order form, call 0330 043043, email customerservices@nmrp.com or speak to your milk recorder or NMR field rep.