New records set in NMR's latest annual production report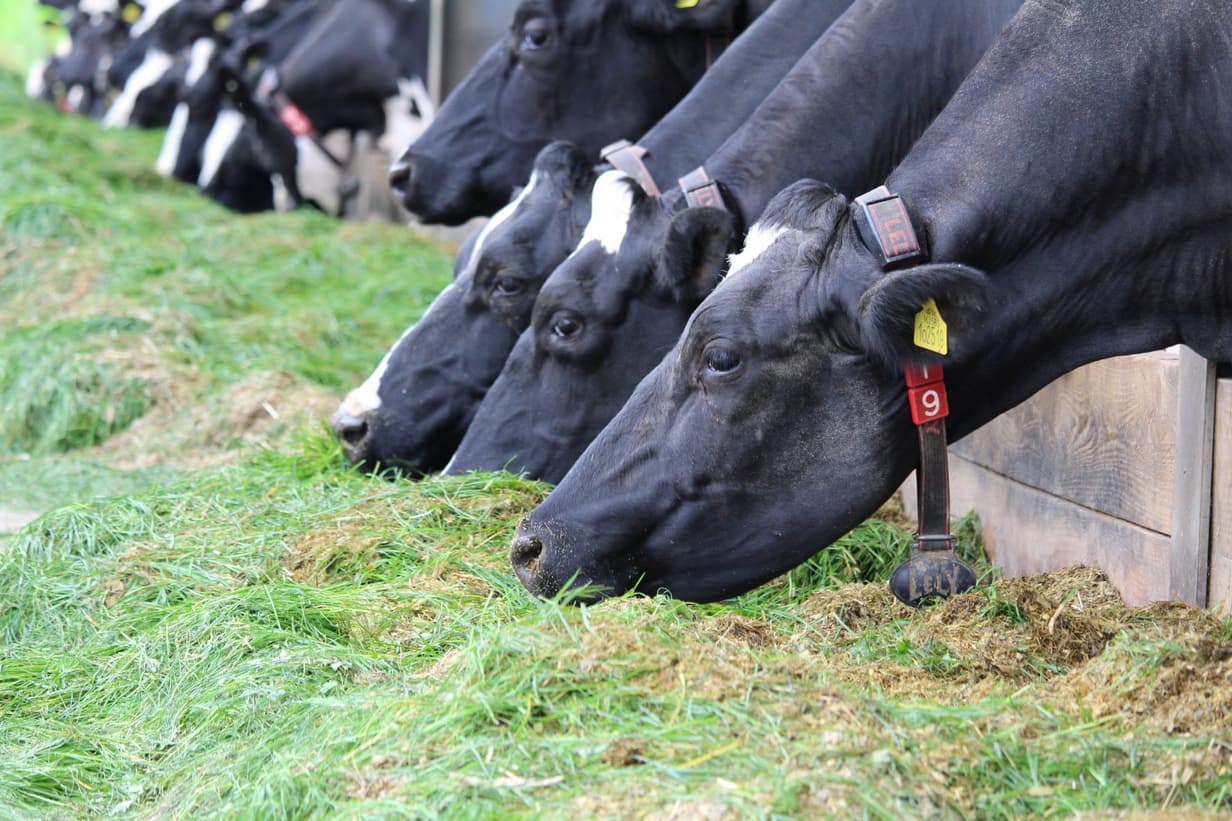 Milk quality improvements seen across all main breeds
Holsteins record 12-year high in fat and protein production
Scottish Holstein herd stays top for fifth year running
Milk quality across all major dairy breeds has increased, according to NMR's Annual Production Report, published in February 2021 for the year ending September 2020.
The Holstein breed has achieved a 12-year high for milk quality with an increase of 20kg in combined fat and protein production (CFP) which is now 684kg. Representing 70% of NMR recorded herds, this breed's average yield has also increased since the 2018/19 report, by 129kg to 9,369kg of milk and average butterfat production has topped 4%, standing at 4.01% with protein up by 0.03% to 3.29%, which is another 12-year high.
Top production herds
Top of the production listings in the Holstein breed for the fifth year in succession is Messrs Harvey from Beeswing, in Dumfries. Ranked on combined weight of fat and protein (CFP), this pedigree Holstein herd has set a new record of 1,004kg, with 14,004kg of milk based on 256 qualifying lactations. The herd is milked three times a day.
Moving into second place from 19th place the previous year, with 956kg of CFP and 13,074kg of milk, is JE and EM Marshall's Derbyshire-based 173-cow herd on three-times-a-day milking.
Following in third place, and up from 11th place in 2018/19, is the Hall's herd from Yorkshire. Their 678 cows, on three-times-a-day milking, produced 948kg of CFP and 12,988kg of milk.
Three other herds move into the top 10 in this latest NMR report. In seventh place, up from 17th, is Court Farm Partnership from Gloucestershire. This herd of 198 cows is milked with robots, and produced 935kg of CFP and 13,170kg of milk in the year ending September 2020. This milk yield ranks second behind the Harveys.
Joint in ninth place are: S R Ward and son from Derbyshire, up from 18th place with 928kg of CFP and 12,839kg of milk; and G J Walton's Denbigh and Flintshire herd, up from 25th with 11,837kg of milk.
Staying power in other breeds
There has been little change among the top herds in the other breeds, with the top Jersey, Ayrshire, British Friesian and Shorthorn herds holding their number-one positions.
Kingsbeck is the top Jersey herd from Scotland and the Astley's herd, from Montgomery, leads the production rankings for the Ayrshires. Top of the British Friesian ranking is Nerewater Farm from Cumbria and JS Knowles from Yorkshire has the leading Shorthorn herd.
One new name in top place is in the Guernsey breed with Guernsey Farm Produce, fittingly from the Island of Guernsey, moving into first place.
New line up in genetic rankings
NMR's national genetic listing has a new number one with the Cox's herd from Cornwall on top from third place. This list ranks herds on average PLI. The Cox's 29 cows have an average PLI of £268, and £343 for heifers.
In second place, and up from fourth in 2018/19, is the Easom's Derbyshire-based herd. Its PLI average for 336 cows is £266, with £314 for the 125 heifers.
In third place, up from fifth, is Thuborough Farms from Devon, with a PLI of £258 for the 257 cows and £311 from the group of 98 heifers.
NMR's national production and genetic merit tables rank the top 1% of NMR-recorded herds by breed. Herds are also ranked, within breeds, by county. A full list is available on the NMR Herd Companion website.